February 17, 2021
Black-owned businesses you should check out right now
by Sean Flannigan
Where you spend your money matters. As you hand over your hard-earned dollars, there is an implicit vote of confidence for what they are doing. So, it makes sense to wield that power effectively by giving your money to businesses you believe in.
Doing your research can be a bit daunting though. Sometimes you just want to buy something cool and you want a list of great places to visit to hit that 'Buy' button.
Well, we love a good list and have compiled quite a few roundups of businesses we love. Like this post, for instance.
If you want to find some great Black-owned B Corps offering everything from consulting services to homegoods, check out their list.
Black-owned businesses we're loving
Any time is a good time to give your support to amazing small businesses owned by Black entrepreneurs. Now is a good time. So is next week.
Given that fact, here is a roundup of Black-owned businesses we absolutely love. Go to them and buy all their lovely things.
We love telling the diverse stories of our incredible Sendlers. If you're a BIPOC and/or LGBTQ+ Sendler that wants to share your story, let us know!
Oncology RN by day, intrepid skincare entrepreneur by night, Ashley Cummings develops body butters that help heal all that epidermis you've been ignoring.
Eschewing all the harmful extra ingredients many skincare products include, Natural Ash body butter heals and protects your skin naturally. Plus, they also carry lip balm for those cracked lips! With totally carbon neutral shipping, it's good for your skin and the planet!
Ashley will be joining us for Hey Sendler on February 25th! Register today to watch live!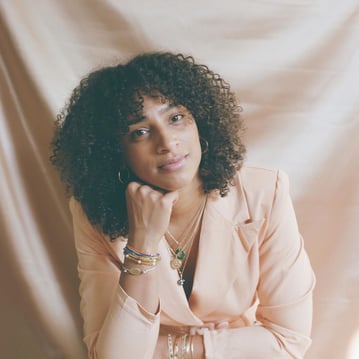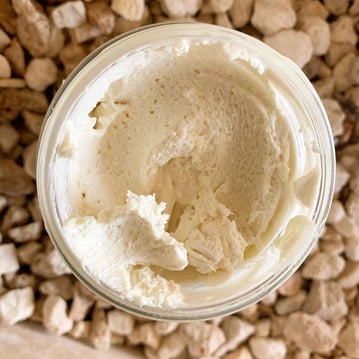 Photo courtesy: @naturalashbody
Cookies are the perfect little package—sweet, easy to handle, reminds you of grandma. Sweet Earth Confection does cookies and much more (cupcakes, macaroons, some incredible thing called a tea bomb), entirely vegan.
All the creations are glorious to look at, so you can just imagine how they taste. Bonus: they ship 100% carbon neutral!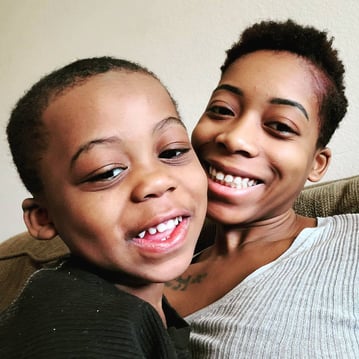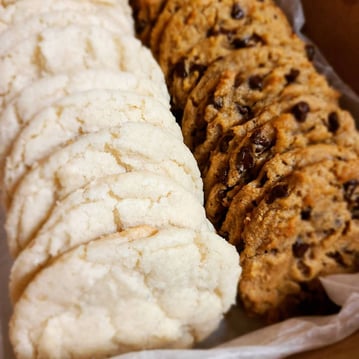 Photo courtesy: @sweetearthlv
Justina Blakeney started a design blog years ago and it grew into a flourishing brand selling stuff to make your home look way cooler. With art, furniture, textiles, and more curated from all over the world, it'll be easy to update the vibes of your pad.
Environmental extra: At least two trees are planted with every order. Carbon capture is looking pretty stylish!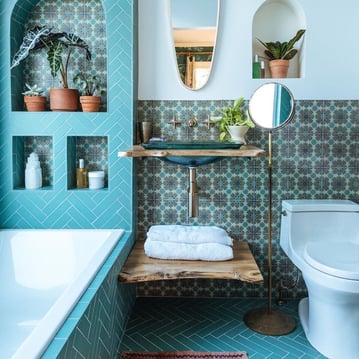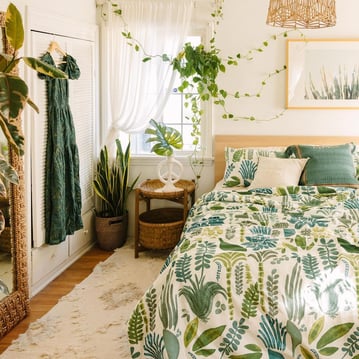 Photo courtesy: @thejungalow
This Black-owned business is not only an eclectic shop full of all types of amazing goods curated from Black-owned brands, but it's also a "social and wellness club designed to celebrate people of color.
So, everyone can go shop for just about anything they need—from mushroom jerky and natural deodorant to ceramic planters and shiny bracelets—and POC can join a club that includes guided meditation, breathwork classes, book clubs, and fitness workouts.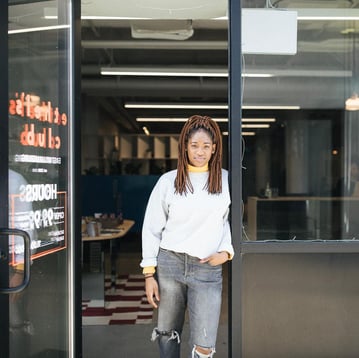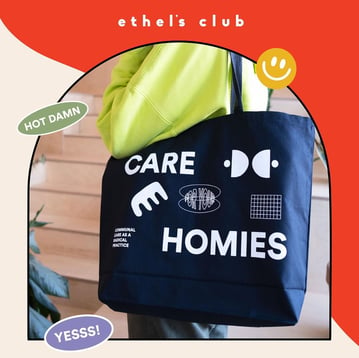 Photo courtesy: @ethelsclub
Driven by the belief that nobody should have to drink mediocre coffee and that investing in the community is what makes a business great, Pernell and Rod created BLK & Bold coffee. They've made certain that their coffee is available widely, so everyone can get great coffee.
Focusing on making an impact in communities across the US, 5% of profits go to supporting at-risk youth.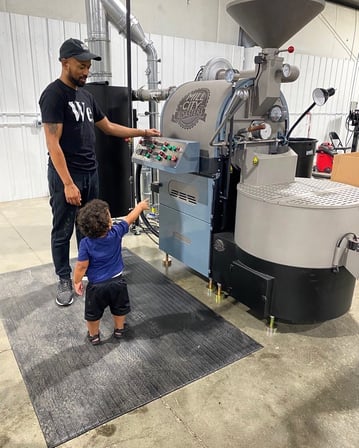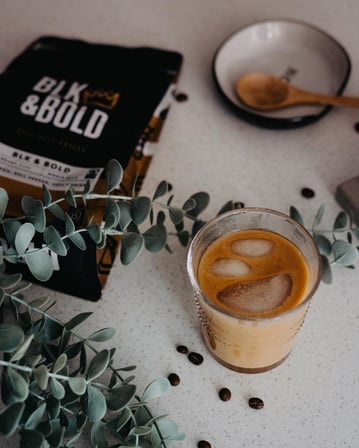 Photo courtesy: @blkandbold
We all love foods, so superfoods are a winner right out of the gate. Golde creates superfood-centric products—turmeric latte powder, papaya face masks, matcha kits, just to name a few—that make wellness easier to achieve in our busy lives.
They also regularly have great guides and recipes on their blog. Check it out!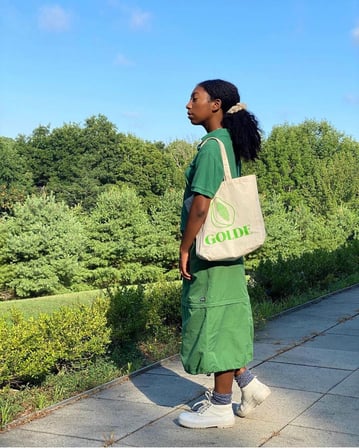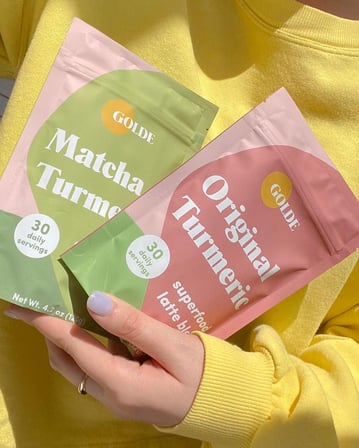 Photo courtesy: @golde
Founded to help rebuild the Haitian coffee industry, Haiti Coffee imports from Haiti and sells both pre-roasted and green coffee beans across the US. Profits are also fed back to Haiti for education on modern growing techniques to improve quality and accessibility.
No time like the present to start that coffee roasting hobby (or else you can just buy roasted coffee that's really good).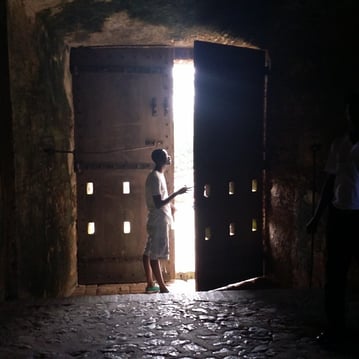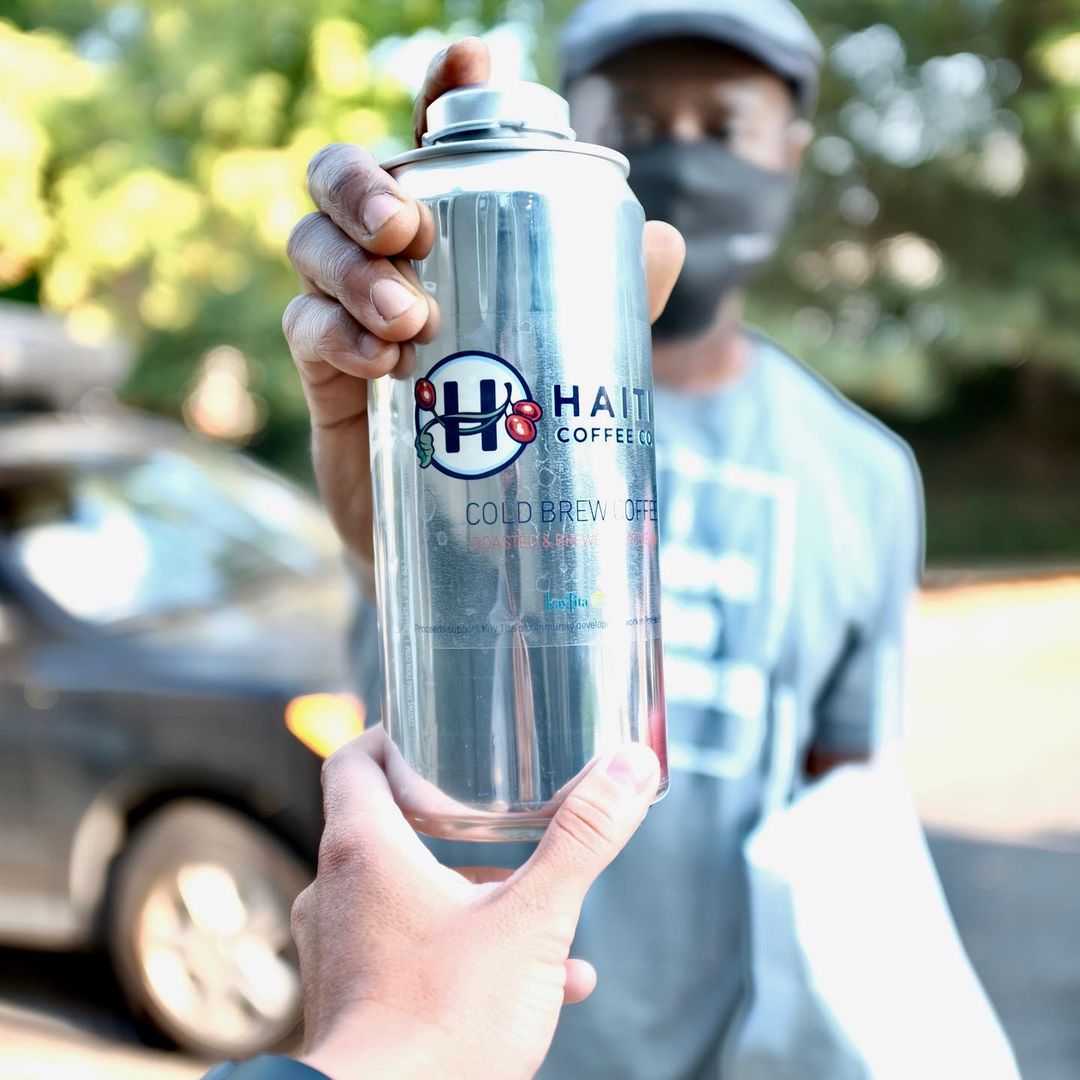 Photo courtesy: @haiticoffee
Feeling called to 'channel the aromatic essence of her global travels' into clean-burning, relaxing candles, Sukie Jefferson started her own candle company.
Non-toxic, vegan, and eco-friendly, her candles are poured with love and with the intention that they shift your environment to one of peace and relaxation. With so many options, you are sure to find a fragrance that enhances your space.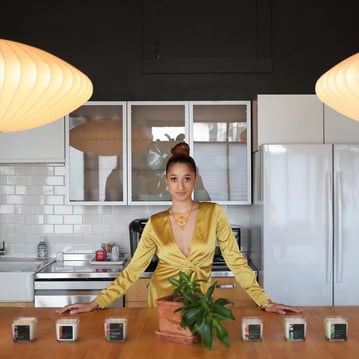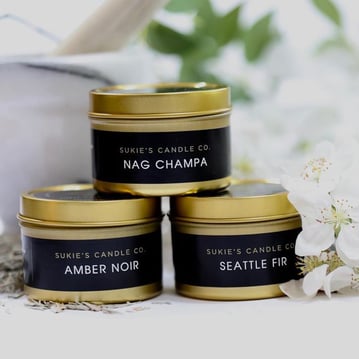 Photo courtesy: @sukiescandleco
For Seattleites with a deep love for Japanese food, Umami Kushi has you covered with okazu pans and beignets that will excite your taste buds. Pair beignets with some of their delicious jams for a perfect snack.
You can order online to pickup some mouthwatering Japanese treats in Seattle's Rainier Beach neighborhood!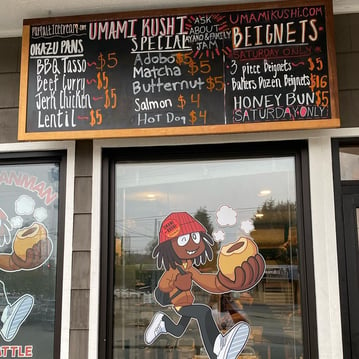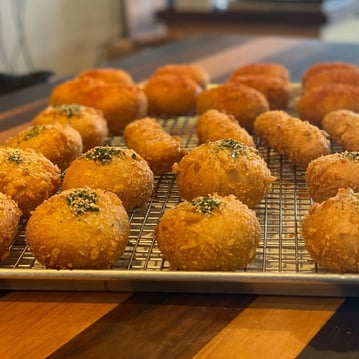 Photo courtesy: @umamikushi
Don't just put any soap on your skin. Treat it right by using something natural and handcrafted. Angie Clay creates such a soap (plus candles, scrubs, and body butters) because self care matters.
On top of taking care of your body, she thinks you've got to do the same for your mind. So, she also sells journaling subscription boxes and masterclasses to get your thoughts out of your mind and onto the page.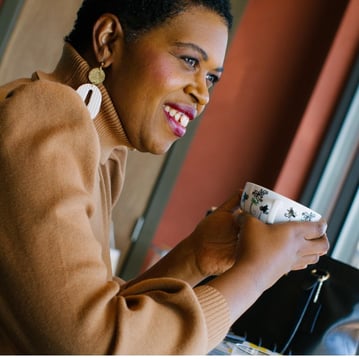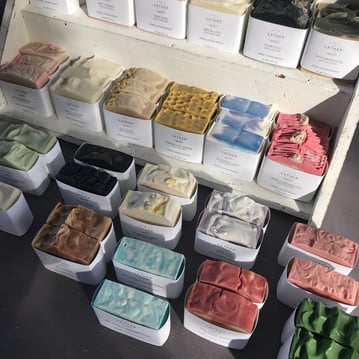 Photo courtesy: @liberateandlather
Born out the realization that Ashleigh's Sunday dread meant that she needed to pursue something that she loved, Compliments 'N Coffee is all about uplifting women and silencing negative self-talk.
Find a coffee mug that sends you positive affirmations every single sip.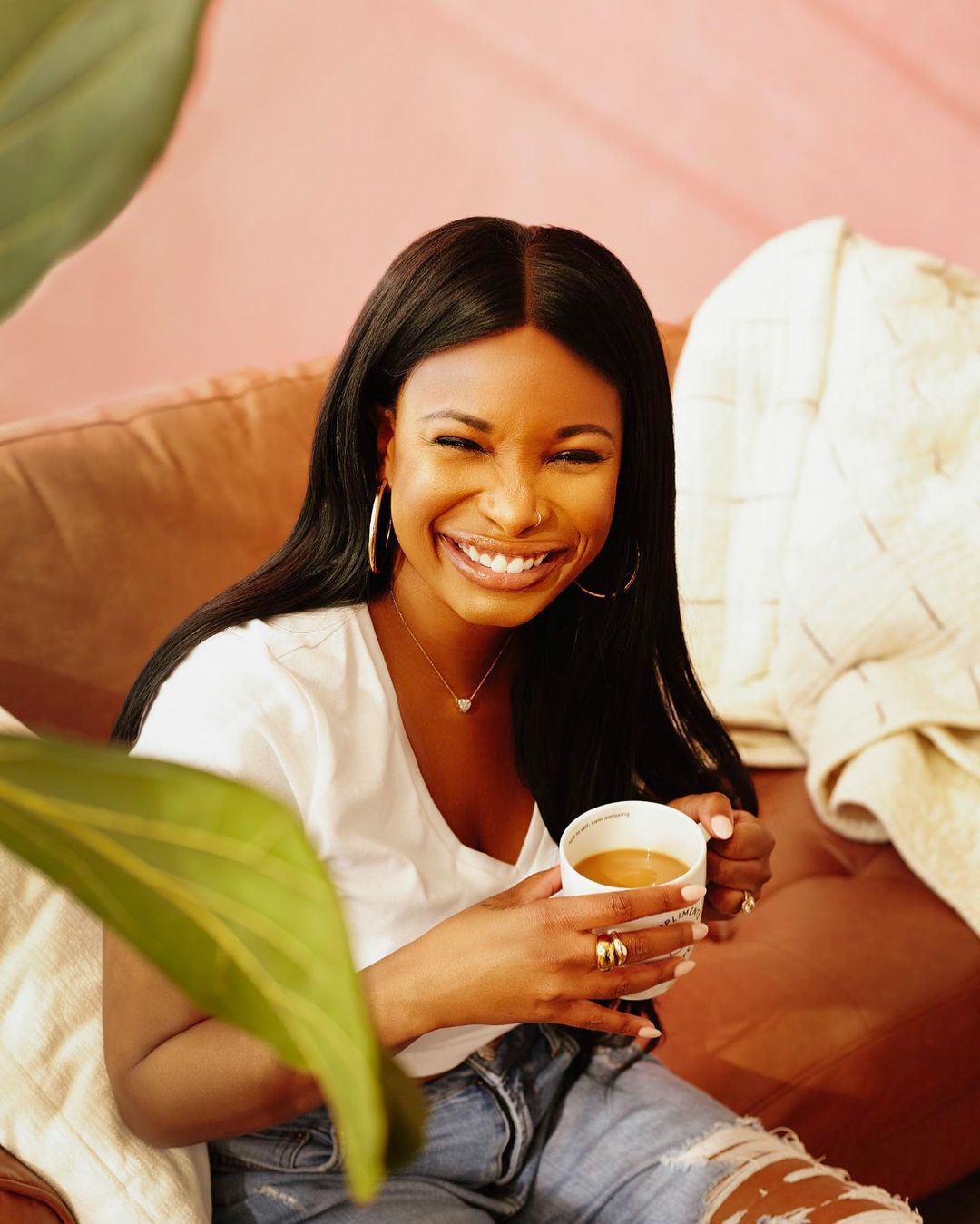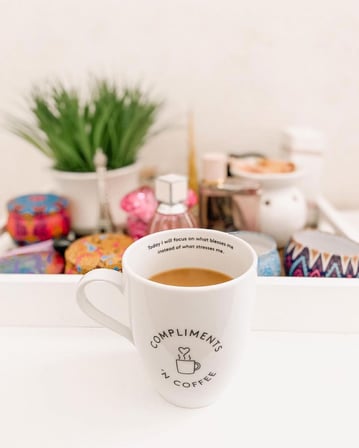 Photo courtesy: @complimentsncoffee
Started by Nnenna Stella after finding a dearth of good options for head wraps online, The Wrap Life fulfilled her entrepreneurial spirit and created an option for those looking to accessorize their heads in a variety of colors and prints.
Find the exact fabric, color, and print that suits your vibe at The Wrap Life. You can also find super helpful tutorials to make your life a little easier when the package arrives.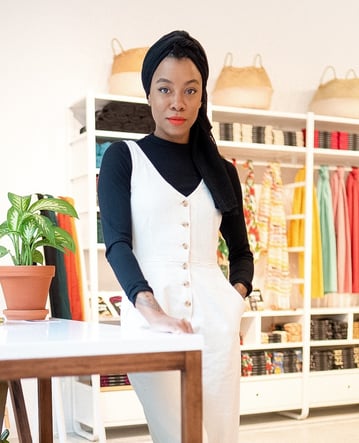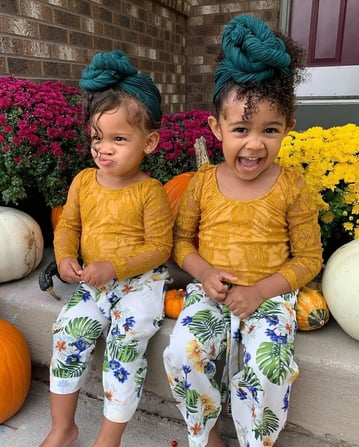 Photo courtesy: @thewraplife