February 23, 2022
Behind the Brand: Oleu Life
by Christopher Bragg
The sense of smell is a powerful and curious one, closely linked to memory and emotion. Oleu Life created their product line to help people connect with their own minds and bodies through the powerful aromas and beneficial properties of essential oils.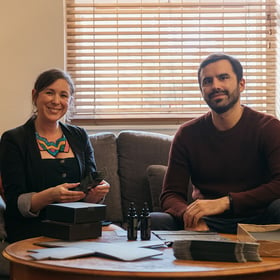 Mayte Saloni and Rafael Figueroa
Oleu Life began as many small businesses do, with founders who realized they could lead a less stressful and more fulfilling life by leaving the corporate world behind. Mayte Saloni has an advertising and branding background, but wanted to create a business to promote natural wellbeing and environmental consciousness. Rafael Figueroa was an industrial engineer and designer who wanted to focus on a sustainable product, as well as his music.
Together, they created a product line based on essential oils, which are natural, highly-concentrated plant, flower, and fruit compounds. As they expanded from market events to an online storefront, they found Sendle was a natural fit for their shipping needs.


"We've been using Sendle from the beginning," Rafael told us. "I really like that Sendle picks the parcels up from my office, and at the same time, has great pricing. That's why it is definitely the best option for our business."
A much-needed boost for new businesses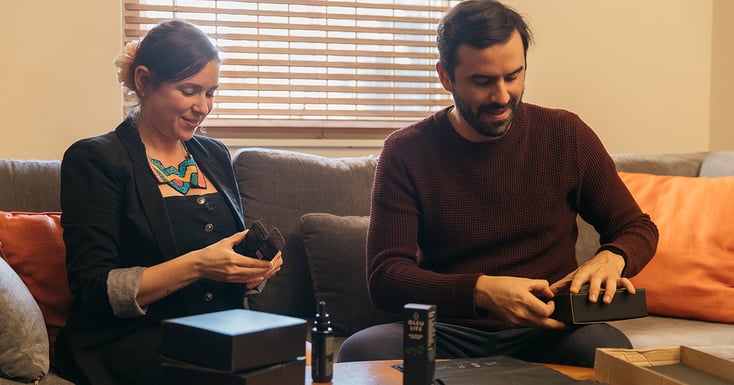 Because Sendle requires no contract or minimums, it's perfect for businesses starting out. "You don't have to commit to anything. This is really helpful for small business owners, or even those who don't have a business yet and just want to try something on the side," Rafael explained. "The flexibility that Sendle provides alongside the low cost can create an entry point for small businesses into the market."
Where does a small business entrepreneur even start? "At the very beginning, most small businesses don't have any orders, maybe just from their friends." That's why Rafael says Sendle is great for new businesses with smaller budgets. "There is so much competition in the market, and having to pay for advertising and marketing is difficult. That's why it's so important to save costs where possible, such as in shipping."
Advice for selling online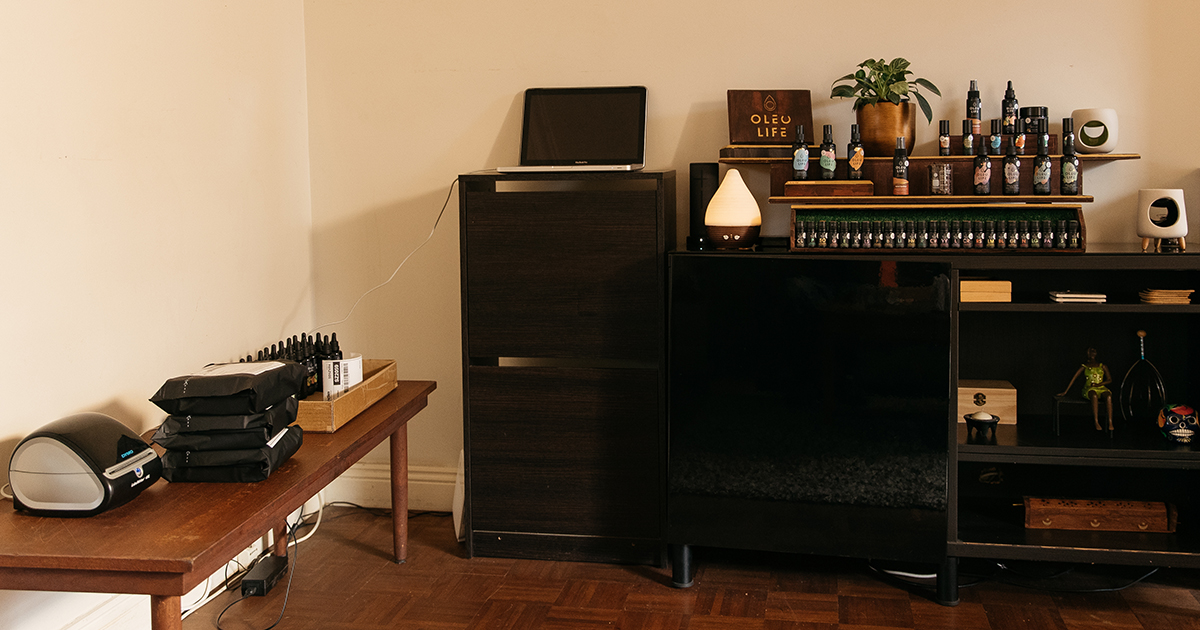 Rafael thinks ecommerce should be your focus. "In my opinion, the need for brick and mortar stores will reduce significantly. Most shopping will be done online." Everyone knows an online store needs to include great photos, but Oleu Life knows the copy is important, too. "It's difficult selling aromatic products online, it's not as easy as fashion or home decor. Essential oils are very personal and people want to try before they buy, so it can be hard to just rely on a description to inform your decision."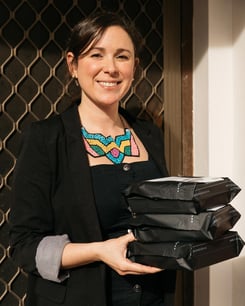 On busting stress and staying productive
Rafael says becoming parents has brought him and Mayte a fresh outlook to life and business. "Having a little kid at home always reduces stress. She demands a lot, so when we're allowed to work, we go full on. We practice mindfulness and meditate every day, which is a great way to reduce anxiety and the business difficulties we have to face."
At the end of the day (literally), Oleu Life can help you drift off for a great night's sleep and a better tomorrow. Rafael says their most popular product is Bedtime Mist, which "has a few key essential oils that are good for relaxation, such as lavender and chamomile. It helps people have a very deep and relaxing night."