February 25, 2019
A fresh take on linen
by Marlena Ryl
Home can be a haven, a delight, a little slice of heaven (if it's done right).
When journo by trade and creative at heart, Genevieve Rosen, set out to redecorate her bedroom in a new apartment, she searched high and low for linen bedding. She was after the luxurious texture, environmentally friendly production and the 'rustic chic' appeal of natural fibre but, for a product that so many would covet, there seemed to be nothing in Australia designed with the customer in mind.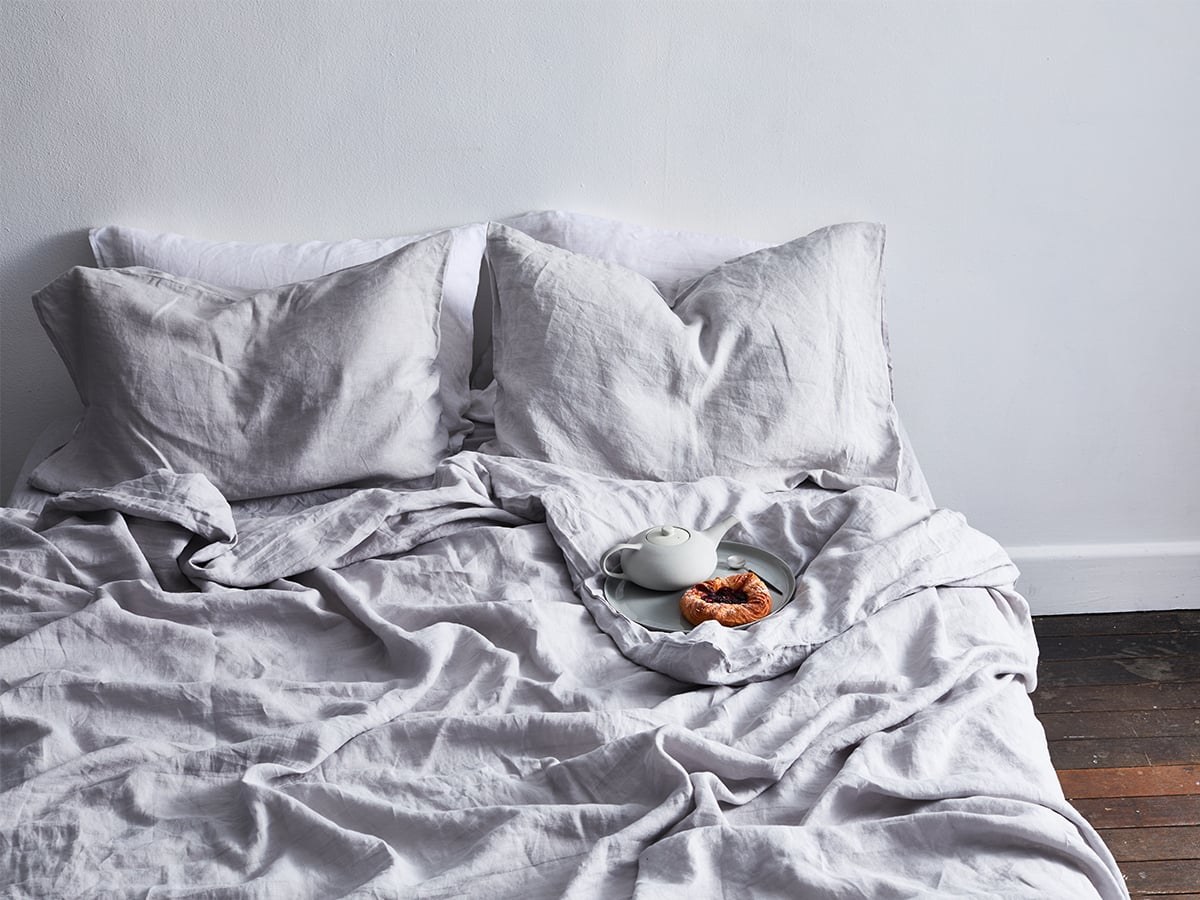 So, when she couldn't buy the kind of bed sheets she wanted, she decided to start selling them herself, as a side hustle to her nine-to-five. Bed Threads was born: a brand for fresh, breathable and trans-seasonal 100% flax linen sets.
In founding Bed Threads, Genevieve wasn't out to reinvent the (spinning) wheel. From her own experience, she knew the gap in the market was about access and she became determined to find a way for Aussies to be able to sleep in pure 100% French Flax linen, without the fuss, without the eye-watering price tag and without impractical separates. She also decided to, literally, make her bed and lie in it. Taking responsibility not only for her own good night's sleep, but also for the environment, Genevieve further advocated for Aussies' access to linen as not only is it breathable, anti-bacterial and comfy; it's also eco-friendly in comparison to cotton sheets that mostly end up in landfill.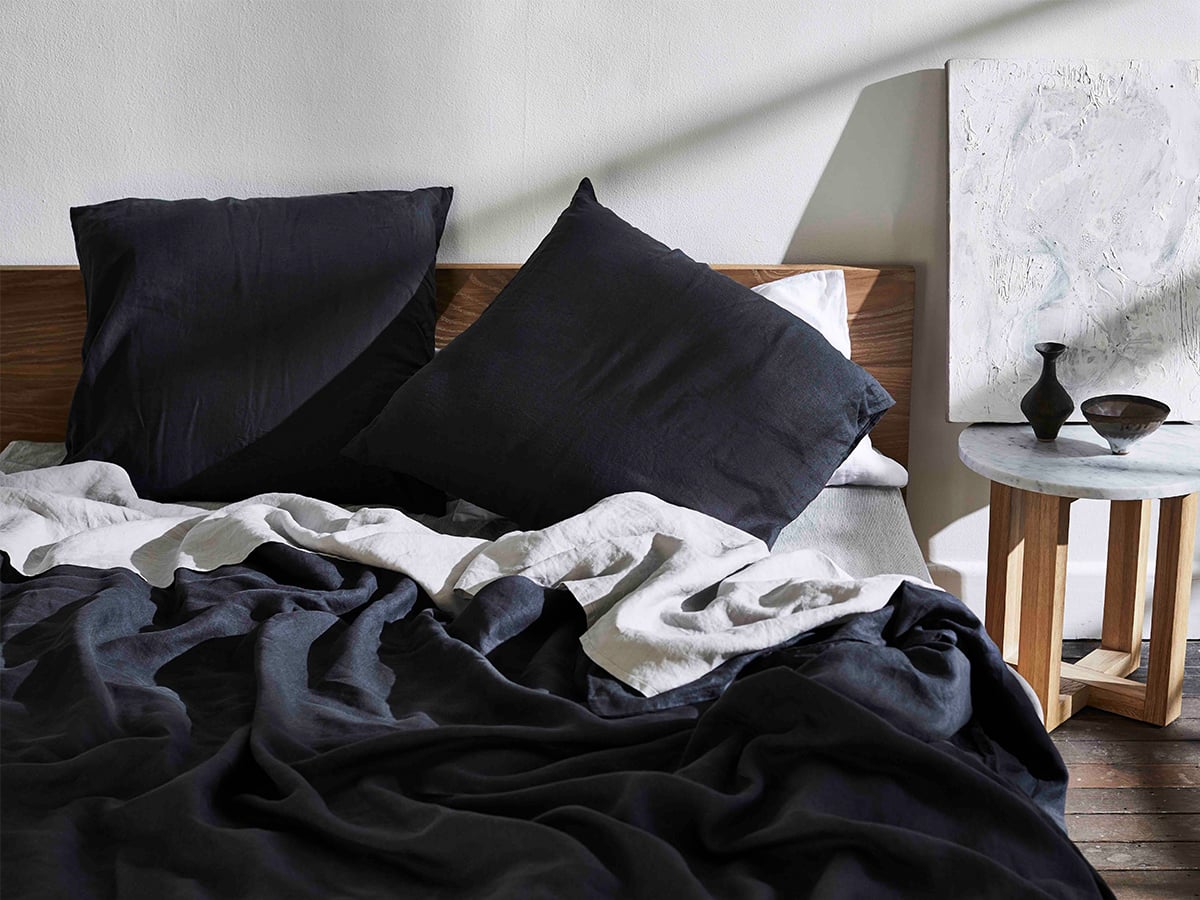 From that first 'ah-ha' moment to complete product fit, there was a vigorous and vibrant journey — two years filled with research, brainstorming, sourcing, designing and building a loyal, online following. During this time, Genevieve continued her day job in media, with Bed Threads acting as her side hustle and creative outlet.
She and her husband set out to learn all they could about the wholesale of linen, never compromising on their vision for a 100 per cent pure fibre, produced ethically, and pre-washed to a beautiful, soft standard (so that every customer receives a pillowy package of perfect linen they can use as soon as it arrives). They discovered a lot about outdated practices and huge markups in the fabrics sector, before finding a French supplier that could create the elegant product they envisioned.
During the research process, they also found Sendle.
Part of my original brand vision was door to door delivery. We're house and headquarters so having parcels picked up from our door is ideal. It's time effective but also just practical. A Queen set sits in the 3-5 kilogram range. Can you imagine if I was carrying 60 orders down to be posted? Using Sendle literally took the weight off my shoulders.
The low cost of shipping also empowers me to direct money and time I would have otherwise spent on other pricey delivery services, to other parts of my business. This was especially critical when Bed Threads first launched and we didn't have flexible margins to play with.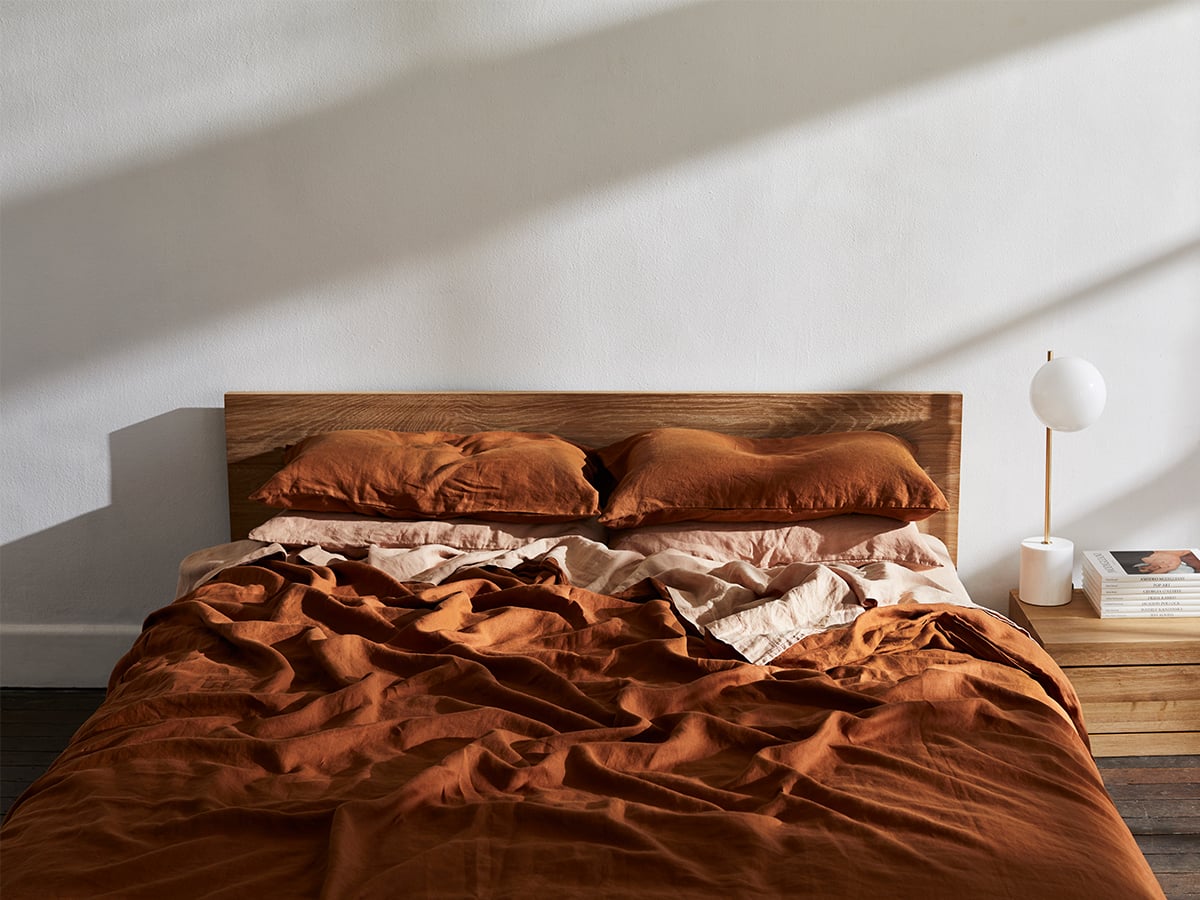 On the flipside, we also wanted our customers to have a sense of simplicity and delight in their ordering experience, so we signed up to Sendle before we launched the business. It's perfectly suited Bed Threads then and has continued to as we expand. We're now sending internationally too, but it's a simple as ever.
The creative drive behind the business is a belief that linen can be so much more than just sheets on the bed. In an industry dominated by the same old colours and patterns, Genevieve has put colour at the core of the Bed Threads aesthetic, playing with more experimental and artistic shades to help set the brand apart.
We were very meticulous in the colours we chose. We wanted to have something on the market that customers might want, but others weren't offering. We also wanted for people to be able to have more fun in their bedroom design. If you're a renter, you might not be allowed to hang pictures but you can make your bed a work of art.
At its core, Bed Threads is also a brand designed to be online optimised and digital facing. Those early, difficult experiences searching for linen herself really highlighted the pain points that customers would encounter in the shopping process. Genevieve was adamant that Bed Threads would be a simple, delightful, online experience. During the two years of brand development, she put in the hard yards designing a website that reflected the design principles of Bed Threads but also made it simple for customers to find and order what they wanted. She also started her social media strategy, including crafting an Instagram identity for Bed Threads, six months before the website went live.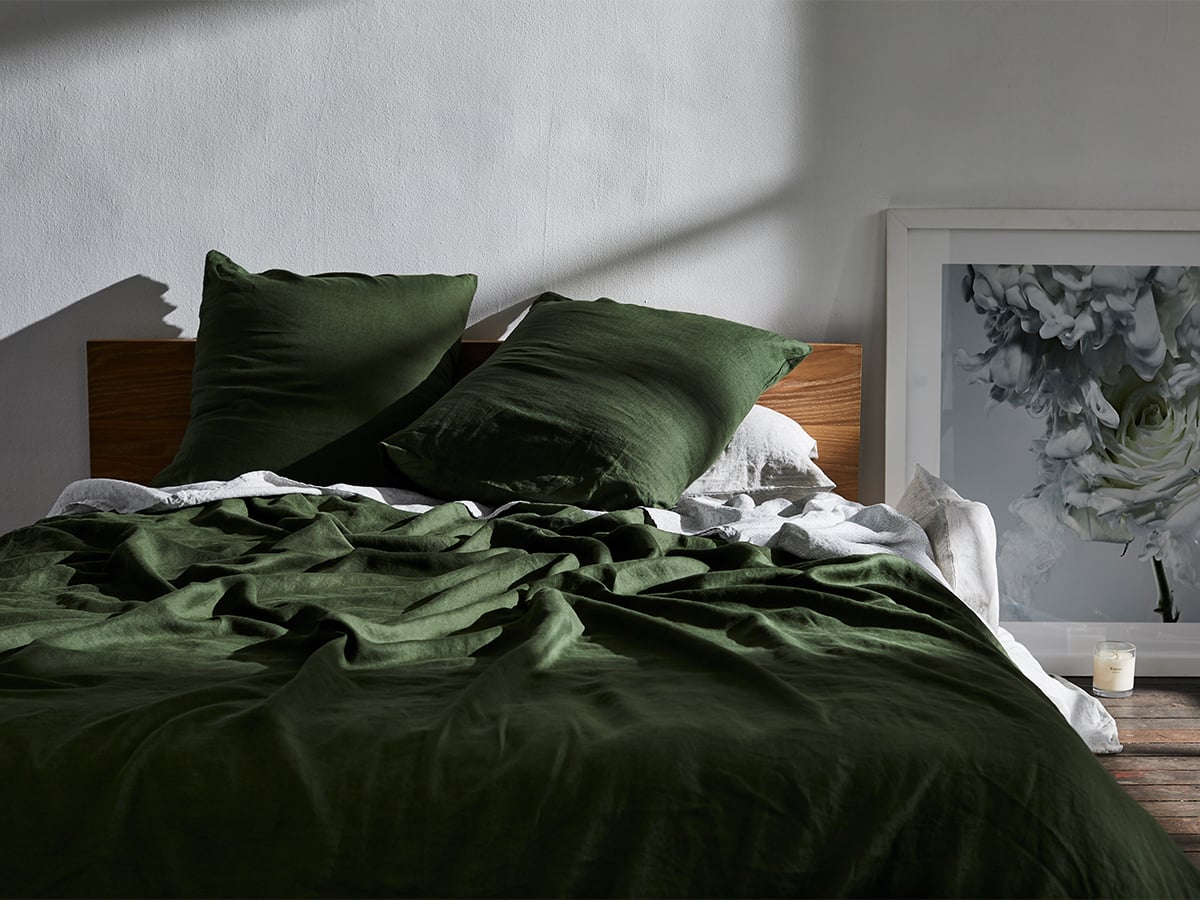 Unsurprisingly, when it did launch, the first shipment of linen sold out in three weeks flat. Six months later, Genevieve made the call to quit her day job and focus on the business full time. The business continues to thrive, now selling internationally through Sendle and sending thousands of parcels through the Christmas period. The brand has also expanded to include gift cards and two candle varieties to complement the cozy, comfortable atmosphere of the linen.
Your takeaway from today:
Don't compromise on your vision. Bed Threads succeeded because they stuck to their guns. By remaining firmly committed to building the brand they first envisioned, Bed Threads' unique differentiators like colour palette and its strong digital presence now distinguish them from other brands, as the linen trend has built momentum in Australia.
Images courtesy - Bed Threads