May 1, 2019
We've put on a kilo... and we've never looked better.
by Charlie Lawry
Parcel delivery gets a welcome price break.
Wait, what's happening?
Good news! Sendle is pleased to announce that from May 2nd, our pricing structure will be even more affordable. We're launching a new 1kg parcel option for domestic deliveries, offering greater flexibility to suit your shipping needs as your business grows.
The new size boosts our offering to six options (up from five). As well as our existing 500g, 2kg, 5kg, 10kg, and 25kg parcels, Sendle customers can now send 1kg parcels, saving money on each delivery for Sendle Standard, Pro and Premium alike.
Okay, but how much will I save?
We've run the numbers on this. If you're sending parcels between 500g and 1kg, Sendle Standard and Pro customers will save between $2 and $2.45 per parcel. Meanwhile, Sendle Premium customers will save up to $1.14 per parcel. Basically, you're looking at the difference between a 1kg and 2kg parcel as shown in the table below.
It's like the old proverb: look after the pennies and the pounds will look after themselves. Sure, it sounds less catchy with 'cents' and 'dollars', but you get the idea. Use the table below to tot up your projected savings (the tricky part will be deciding how to spend it).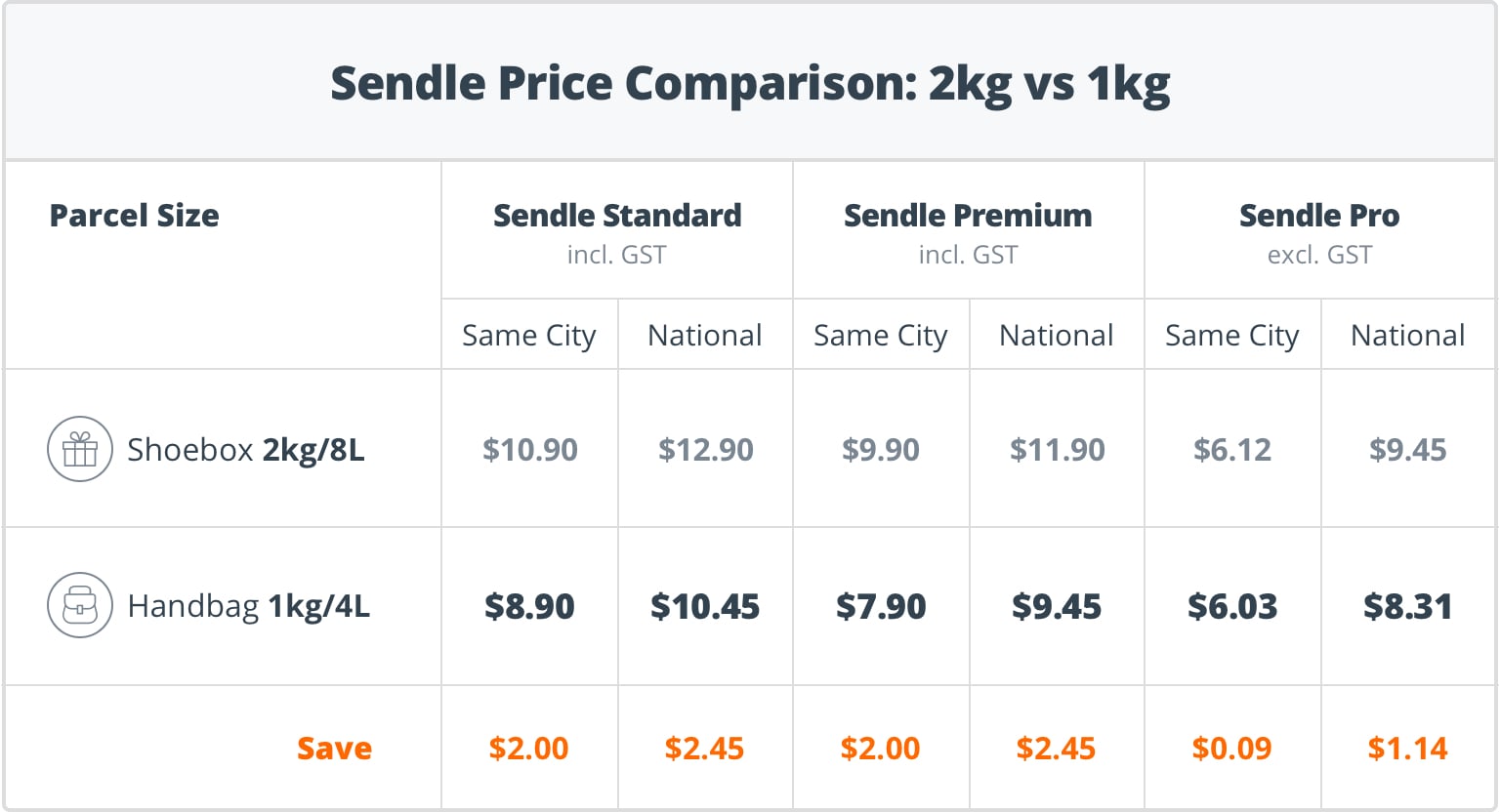 The new 1kg offering stays in line with Sendle's Price Guarantee – meaning you can continue to send parcels in Sendle's same-city and national zones for less than Standard Parcel Post rates*. Signature on Delivery is also free for 1kg parcel deliveries.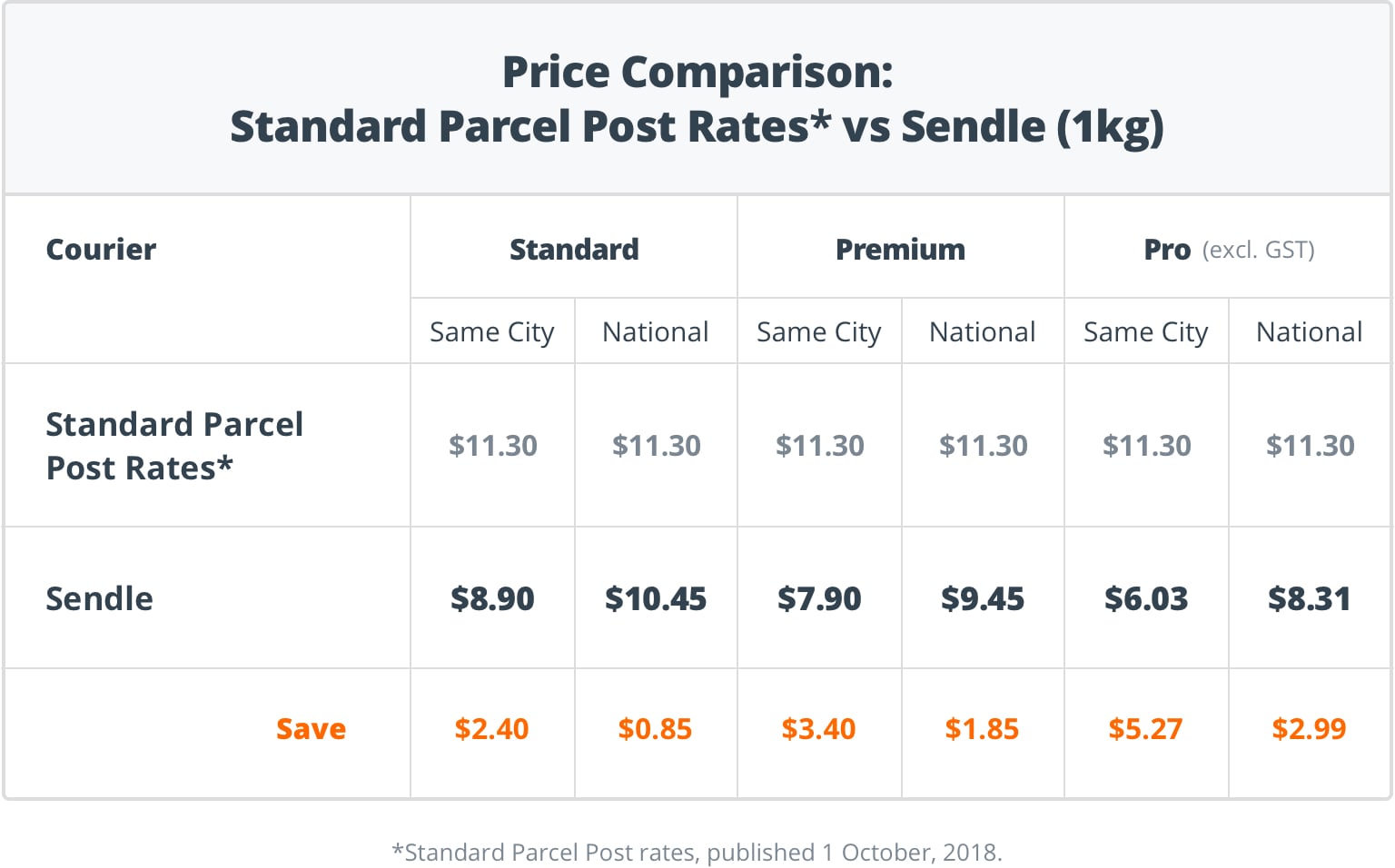 What's with the 'handbag'? Aren't we sending parcels?
To help you understand parcel volumes at a glance, we've assigned each size an equivalent container for reference. For example, 1kg is about what you might carry in a handbag (unless you lug around one of those bottomless Mary Poppins bags with your whole life in it). So no need to pack an actual handbag for your 1kg deliveries – the description is just there to give you an idea of approximate parcel size. Best to weigh your items in any case.
As always, happy Sendling!