November 28, 2019
US price changes, starting at just $3.20
Our small business customers are the lifeblood of Sendle. We're always keeping our ears to the ground to better understand your needs. We've listened to your feedback and have made some changes to our prices accordingly.
First of all, we're lowering our prices significantly for our two smallest packages—the Micro and the Mini. You will enjoy huge savings on these packages (up to nearly 20%!).
We've also made a slight adjustment on our larger sizes—the Medium and the Large. These changes are all designed to help us stay competitive in the market.
Check out our new US pricing: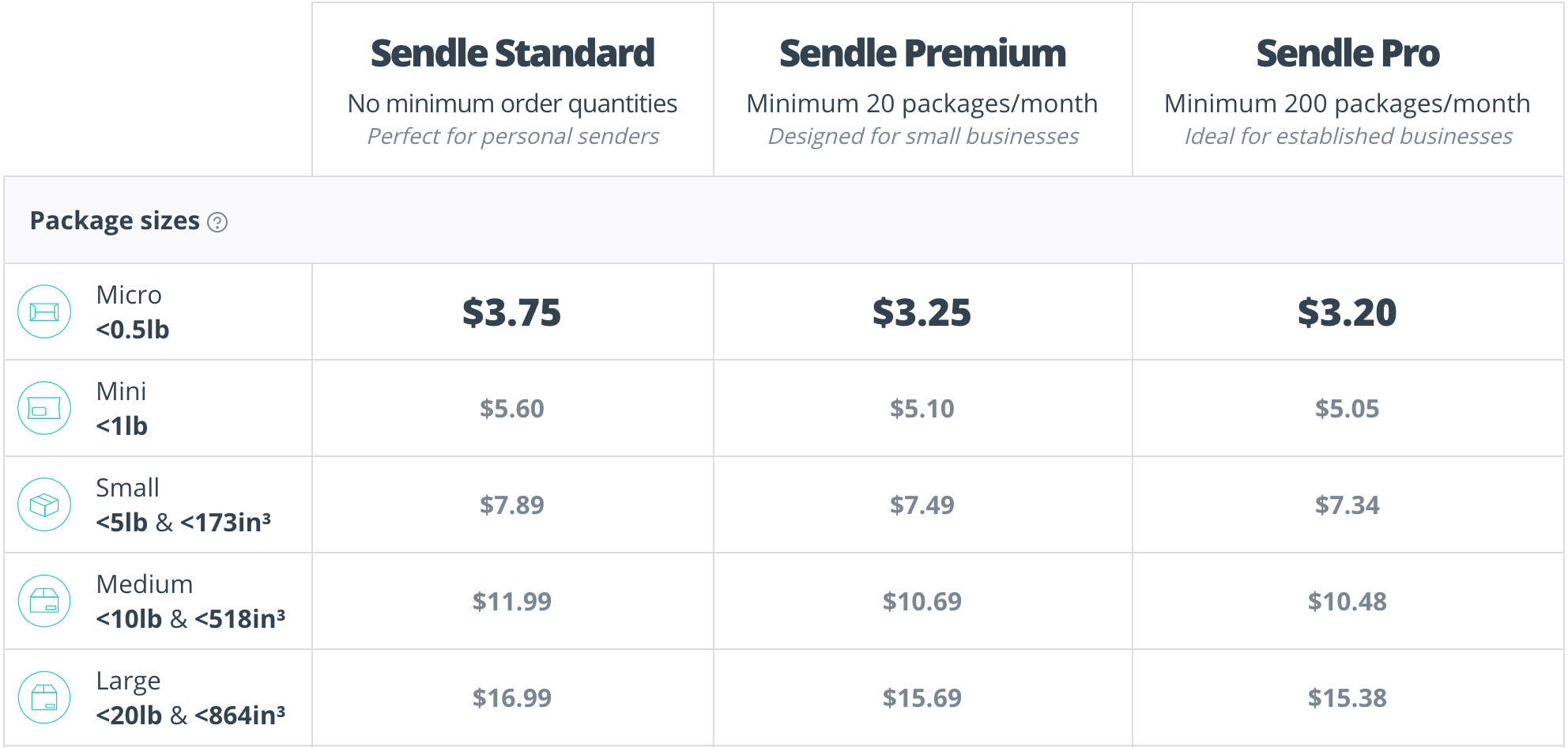 Here's to sending and selling more over this holiday season! 🍾